WELCOME TO BURGER VILLAGE
Organic & All Natural
Antibiotics & Hormones free
rBGH free (Growth Hormone)
Pesticides free
GMOs free (Genetic Modification)
Sustainable
Environment Friendly
Gluten & Peanut Free Options
Herbicide free
Preservatives free
Humanely & Pasture raised livestock
Farm to Fork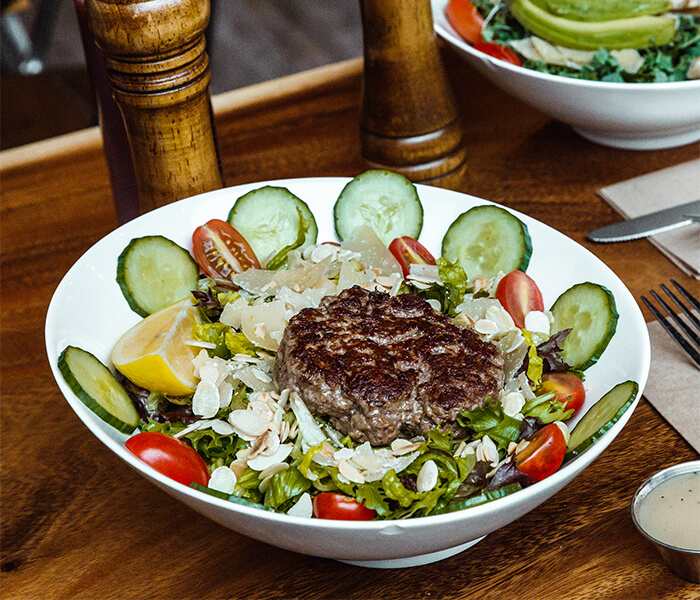 ORGANIC IS
THE NEW

HEALTHY
With over 20 years of experience in food industry and restaurant management, Burger Village is a dream concept and creation of four Long Islander brothers – Sam, Nick, Vick & Ravi. They have also owned QSRs and full service restaurant in the past; and due to their expansive individual experiences each of them has their unique contribution to Burger Village such as operations, cooking skills, recipes, management, marketing and service which overall provides customers with a qualitative dining experience.
By keeping in mind the need to eat healthy with busy lifestyles of today gave us an idea which finally came up as Burger Village where everyone can eat healthy organic meals alongside a great customer service. Burger Village opened its first location in 2013 in Great Neck, NY and since then we have opened up locations in Park Slope and Downtown Brooklyn, Hicksville, Farmingdale and Astoria. We expanded all the way to San Luis Obispo, California and Edmonton Canada. Burger Village believes in serving the best, so our consumers can recognize what our values are.
EAT
ORGANIC

, LIVE HEALTHY

We strive to serve organic, all natural, antibiotics and hormone free products in form of juicy burgers, fresh hand cut fries, salads, soups, shakes and other beverages along with delicious Desserts. We believe that Organic is sustainable and will always be. It does not only benefit the consumer but it is also helpful for the environment. Our products do not come from a factory, they come from farms and dairies that are mostly family owned and operated.

The livestock and produces are nourished and cared for in a natural and humane way. They are pasture raised and cage-free rather than confined spaces. It's delectable, nutritious and ecological and promotes our farmer families.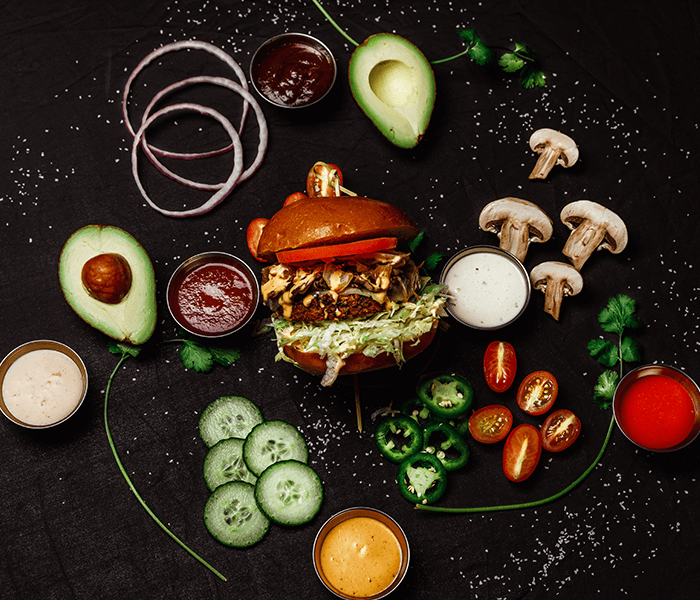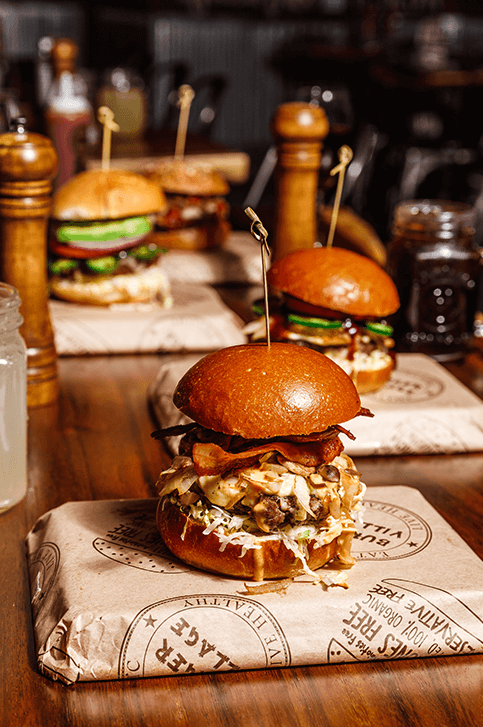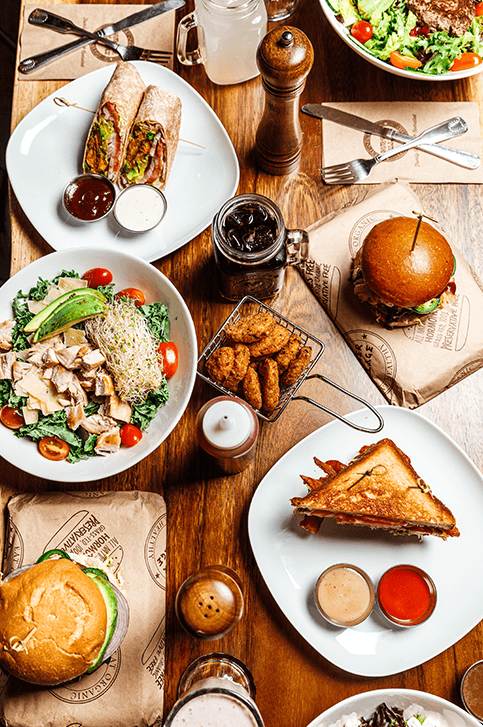 FOOD
WITH

STYLE

A patty with cheese in between a bun was the beginning of burger era and it has been through many levels and phases. Here at Burger Village, we garnish each of our burgers with its own recommended signature pair. Pick a signature pair or have it the way you want with a variety of bread, cheese and veggies. Burger Village pays great attention to a customer's wellbeing, and by keeping that in mind we have Gluten free, Peanut free and Vegan & Plant based choices.

Delectable organic grass-fed Beef, cage free organic chicken and turkey, exotic meats like bison, elk, wild boar & lamb are offered on the menu. Tasteful organic veggie, black bean & mushroom patties are kept especially for our Un-meat lovers along with Impossible and Beyond burgers.

Our bowls of salad are loaded with fresh produce without the harmful pesticides and herbicides. Think about hot aromatic organic soup with healthful and nutritious ingredients. Yummm… Our fresh cut fries, onion rings, chicken tenders, wings and are made in Rykoff Sexton rice bran oil which is Trans fat and GMO free.

An assortment of handcrafted organic sodas and organic milk shakes made with organic fruits can be a great companion to meals offered. A great variety of beer and wine suited to individual taste. Sweet and delicious delicacies comes in form of desserts.

Burger Village believes in Farm to Fork and that is why we work with our farmer families to provide our customer with best quality food which is grown and produced in actual fields or farms. We are a family owned and operated company and treat our clientele as a family. We believe that health is an asset that we can choose for ourselves and pass it on to our future generation.